Will You Be Filing Your Self Assessment Over Christmas Dinner?
For most, Christmas is a time to kick back and relax; enjoying great food and unwrapping gifts alongside the family. But for others, the 25th December is a rare opportunity to take irksome tasks off the…
For most, Christmas is a time to kick back and relax; enjoying great food and unwrapping gifts alongside the family. But for others, the 25th December is a rare opportunity to take irksome tasks off the backburner. Tasks like submitting a Self Assessment tax return.
According to HM Revenue & Customs (HMRC), nearly 2,000 people submitted their Self Assessment on Christmas Day in 2016. In the same year, more than 6,000 also sent in their tax returns on both Christmas Eve and Boxing Day. That's a grand total of 14,000 people who sent in their tax forms over the three big festive holiday dates.
But what does this mean for you? Should you be one of the growing number of people who are submitting their taxes over Christmas dinner?
Who needs to submit a Self Assessment tax return?
If you earn income outside of PAYE, you must complete a Self Assessment tax return. There are currently several ways in which to do this. Many people continue to submit their tax return by post, but you can also file through HMRC's online portal or via tax software.   
The Self Assessment tax return deadline for online returns is 31st January. Anyone who files their submission at a later date will incur a financial penalty. HMRC can also collect any tax you owe them by removing money from your earnings or pension pot – so it's always in your best interest to pay on time.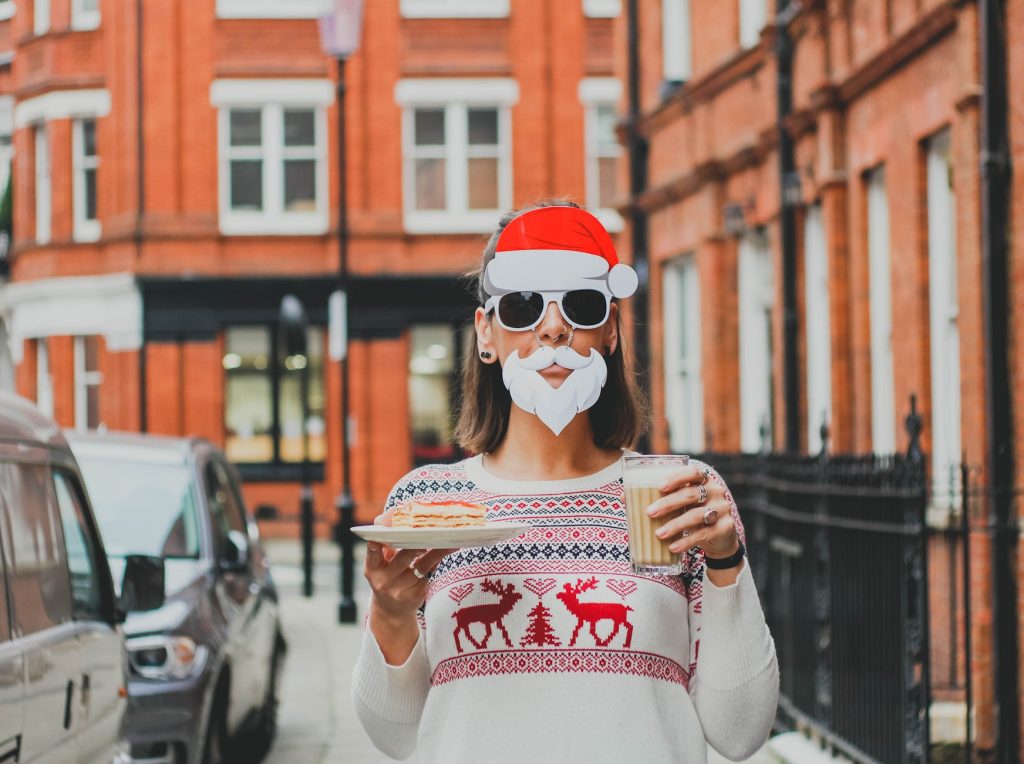 Why are people submitting their tax returns over Christmas?
The rise in numbers of people submitting tax returns around this time of year may be due to several influential factors.
The amount of self-employed people in the UK is growing, which in turn has resulted in more Self Assessment forms being filed overall (more than 10 million in 2016). For busy entrepreneurs, Christmas Eve, Christmas Day and Boxing Day are three days where they won't be expected to interact with clients – presenting an ideal window to get their taxes complete. Those who do not celebrate Christmas also see the festive holiday as a handy opportunity to submit their tax forms.
However, it shouldn't take hours of your precious time to file your Self Assessment. With the right tools, you can submit in December and enjoy a well-earned break with loved ones.
Submit your Self Assessment with SimpleTax
Whatever your occupation, it's easy to meet the Self Assessment tax return deadline with top tax software.
SimpleTax allows you to submit your Self Assessment promptly in a stress-free manner, giving you the opportunity to cut back on tax spending in the process. It automatically calculates your liabilities, while helping you identify allowable expenses you might have overlooked.
Try our SimpleTax software today, completely free of charge for 14 days. The 25th December should be for family time, not paperwork. Download SimpleTax and get your Self Assessment fired off to HMRC in a matter of minutes – leaving Christmas Day completely free to enjoy.
References:
Trusted by over 10,000 subscribers
You don't need to be an expert to complete your self assessment tax return.
Get Started
Managing your finances has never been so easy.
Start you self assessment tax return today for free.
Get Started
---
Why You Should Have Your Tax Return Reviewed By A Tax Professional
07 May 2021
You can't put a price on peace of mind. And, while our tax return software does make reporting your income and expenditure easier, it…
READ MORE

>
How and When Should You Report a SEISS Grant on Your Tax Return?
24 Mar 2021
When Chancellor Rishi Sunak presented his 2021 Budget on 3 March, he announced a further extension of the Self-employment Income Support Scheme (SEISS), which…
READ MORE

>
Jeanette Kenny Explains How GoSimpleTax's Tax Return Review Service Helped Saved Her Money
22 Mar 2021
Double delight Carlisle landlord saves £1,000 on accountancy fees and gets total peace of mind from the new tax return review service. Originally from…
READ MORE

>
How GoSimpleTax Works
Register
Simply register for free with your full name and email address.
Select Your Income
Select the income you receive and follow the hints and tips for potential tax savings.
Validate Your Information
Validate your personal information and submit directly to HMRC to get confirmation in just seconds.
Work Anywhere, With Any Device
Gone are the days of fretting over a calculator surrounded by scraps of paper at the eleventh hour.
GoSimpleTax's tax return software uses the information you upload in real time to calculate your income and expenditure, working out the tax you owe and sending you helpful notifications when there's the possibility of a mistake.
Get Started
"The software is intuitive and proved very easy to navigate. I found the whole process refreshingly simple. I saved a lot of money too!"
Steve J.
Ordained Presbyter
"Easy to use and value for money. Everything you need to do your tax."
"It fills in all the forms and sends them to the Inland Revenue. Not expensive either. Takes the stress out of doing your tax return online."