Find inner peace with SimpleTax
Are you spiritually at peace with the world? Whilst some consider inner peace to be a debt-free life; others might consider inner peace to be high tea at the Ritz, or even a box of chocolates…
5 Minute Read
Last Updated: 9th February 2022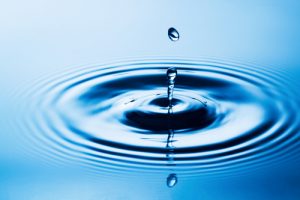 Are you spiritually at peace with the world? Whilst some consider inner peace to be a debt-free life; others might consider inner peace to be high tea at the Ritz, or even a box of chocolates in front of the TV. Yes, inner peace can mean all of these things, but you're probably wondering why we, a tax company, are interested in inner peace. Tax and inner peace are not normally used in the same sentence, but we're out to change that. SimpleTax is here to help you achieve tax zen with simple, stress-free tax filing.
To achieve inner peace, you need two things: knowledge and self-knowledge.
Knowledge
We appreciate that tax isn't the most enjoyable way to spend your free-time, but with regular tax saving tips, SimpleTax can provide you with all the information you need to reach tax zen. If there is a way of saving you time, money and stress, then we'll tell you straight away through on-screen validations.
Self-knowledge
Secondly, inner peace can only exist if you truly know yourself. Meditation, yoga and mindfulness encourage us to focus on one simple thing. While others focus on their breath or on their yoga poses, we at SimpleTax spend our lives focusing on making tax simple. What better way to achieve self-knowledge than with a simple, online breakdown of your annual expenses and income.
Using SimpleTax, tax zen can be achieved. Say goodbye to unnecessary stress and hello to a quick, hassle-free solution. Oh, and did we mention that it's free? Register now!
Access SimpleTax and discover a new free way of filing your return (HMRC approved), know what expenses will help you lower your tax bill and keep all your records online, safe & sound. Ready to file with one click! Free means free. No hidden costs.
View our Guide to Self Assessment Tax Returns
Trusted by over 15,000 subscribers
You don't need to be an expert to complete your self assessment tax return.
Start your free trial
Blog content is for information purposes and over time may become outdated, although we do strive to keep it current. It's written to help you understand your Tax's and is not to be relied upon as professional accounting, tax and legal advice due to differences in everyone's circumstances. For additional help please contact our support team or HMRC.
DOING YOUR TAX RETURN HAS NEVER BEEN SO EASY.
Start your Self Assessment tax return today for free.
Sign up Now
---
6 great reasons to use GoSimpleTax to get your Self Assessment tax return done
06 Jan 2023
Who enjoys filling out tax returns? It's dull. It's something you do because you have to. And even then, there's always a nagging suspicion…
READ MORE

>
Avoid mistakes on the more complicated parts of your SA100 tax return
06 Jan 2023
Let's face it, unless you're an accountant, you work for HMRC or you've been filling them out for donkey's years, Self Assessment tax returns…
READ MORE

>
Introduction of Making Tax Digital for ITSA delayed until April 2026
03 Jan 2023
Sole traders and landlords now have another two years to get ready for Making Tax Digital for Income Tax Self Assessment (MTD for ITSA),…
READ MORE

>
How GoSimpleTax Works
Register
Simply register for free with your full name and email address.
Select Your Income
Select the income you receive and follow the hints and tips for potential tax savings.
Validate Your Information
Validate your personal information and submit directly to HMRC to get confirmation in just seconds.
Work Anywhere, With Any Device
Gone are the days of fretting over a calculator surrounded by scraps of paper at the eleventh hour.
GoSimpleTax's tax return software uses the information you upload in real time to calculate your income and expenditure, working out the tax you owe and sending you helpful notifications when there's the possibility of a mistake.
Start your free trial
"The software is intuitive and proved very easy to navigate. I found the whole process refreshingly simple. I saved a lot of money too!"
Steve J.
Ordained Presbyter
"Easy to use and value for money. Everything you need to do your tax."
"It fills in all the forms and sends them to the Inland Revenue. Not expensive either. Takes the stress out of doing your tax return online."